Just google it! My answer to anyone's question when I don't know the answer. That is what I did in regards to my last post about not being able to post photos.
So here we go trying to post the photo of our holiday table.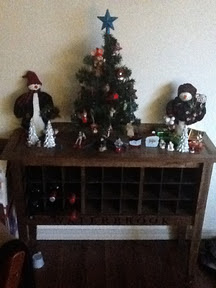 And here it is! I figured it out! Get ready for way more post from Perennial Knitter!
- Posted using BlogPress from my iPad
Location:Using Blogpress